We are located next to the Tybee Island Pier and South Beach parking lot
Chandler Beach Rentals is located on Tybee Island Ga in three locations on Tybrisa Street or 16th street, 17th street parking lot location, 18th Street location. We offer beach umbrellas and chairs for rent daily.
We open in April on weekends and continue until September on weekends. We are open daily 7 days a week between the months of June through August.
You can reserve a weekly rental at any of our locations. We are a full service company and setup the umbrellas and beach chairs for our customers. We also provide a beach table to our customers free of charge.
Chandler Beach Rentals is a family company that has been around for 25 years. Located on Tybee Island beach. We have been renting beach equipment to the public on Tybee Island. Tybee Island beach rentals is a service we provide and we are committed to excellent customer service. We were the location for the movie filming The Last Song in 2009. The location was used for both the fair scene and the volleyball scene in The Last Song movie.
A great location at 16 th 17th and 18th streets of Tybee Island.
As a business we work closely with the community and the City of Tybee Island to promote tourism on Tybee Island. We want to preserve our way of business and helping tourist on Tybee Island by providing beach chair and umbrella rental services to the general public. We are in support of the renourishment of the beach. Please help us in keeping the beach clean and please only leave your footprints to preserve our beautiful beach. When leaving and packing up for the day please remember we promote recycling on Tybee Island and use the recycling bins located at each of our business location streets. Tybrisa, 17th Street, and 18th Street locations. Remember to Recycle!
We appreciate your business and for visiting Tybee Island Georgia. We look forward to seeing you again in the coming summers. Many of our customers are repeat customers and visit once or twice a year. Our busy season starts in June and goes through August. We are located on the beach for your easy convenience in locating us and renting our beach equipment. Our team members are available to help the handicap and to setup your rental products for you on the beach where you are sitting. This is a service that is no addition charge to our customers.
If you are looking for a Tybee Rental of a beach chair or beach umbrella for your stay at Tybee Island beach then you are at the right spot. Chandler Beach Rentals provides rental of Umbrellas and Chairs on Tybee Islands southend of the beach. Their is plenty of shops, places to eat, and bars within close walking distance of our locations. The City of Tybee Island also has lifeguards at all three of our locations for your safety. Our beach is located on the Atlantic ocean and we do get high waves in our location. Our locations are the designated surf zone for Tybee Island so if you are coming to Tybee Island to surf then I suggest you vist my friends at the Hightide Surf Shop on Tybee Island
http://www.hightidesurfshop.com/
They offer the rental of surf boards and Paddle boards for your enjoyment in our designated locations.
Tybee Island Umbrella rentals picture of setup below. Tybee Island chair rentals .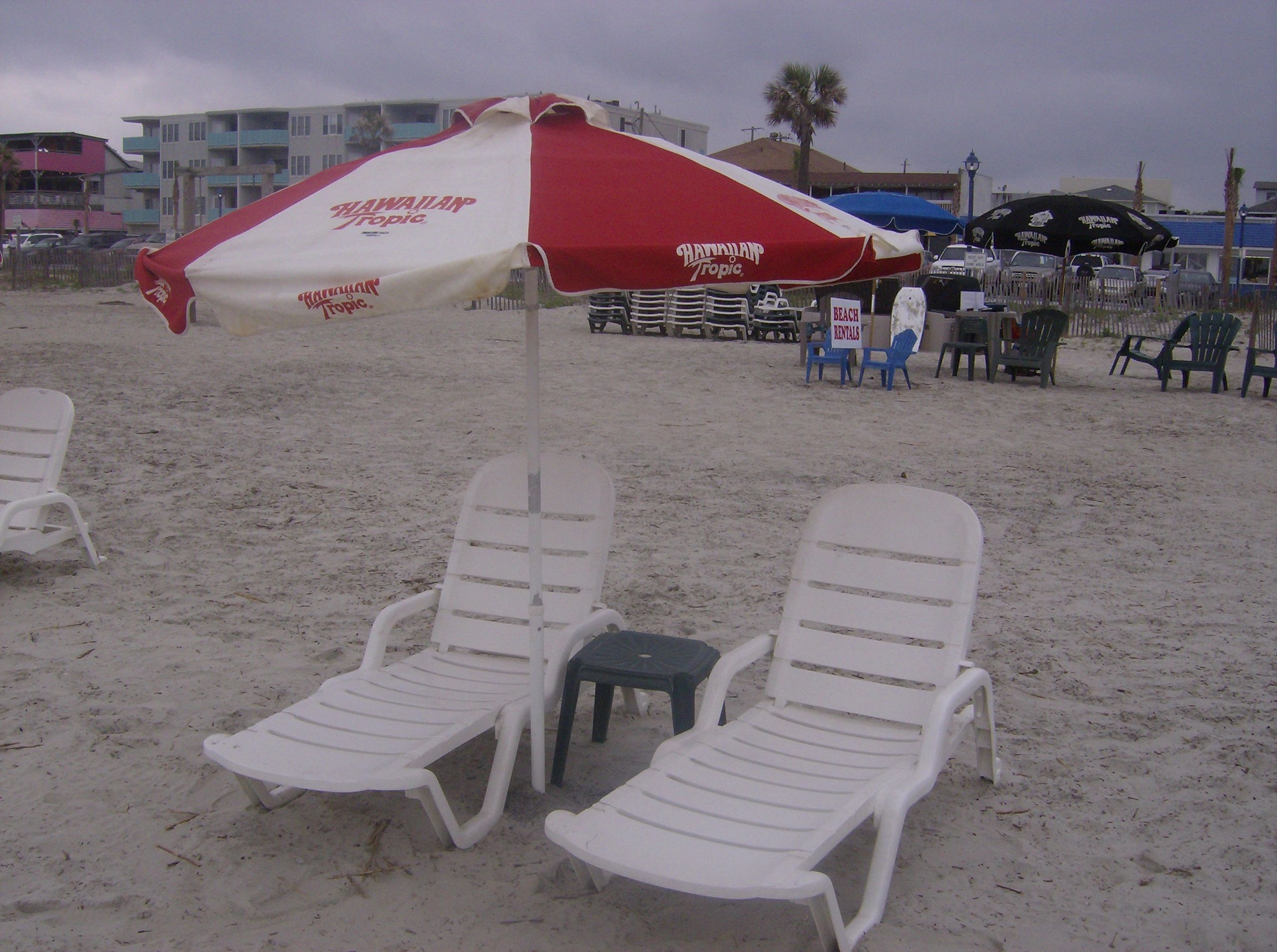 Beach Umbrella and Chair Rental


We are located next to the Tybee Island Pier and South Beach parking lot.


Location of Beach Rentals next to Tybee Island Pier



South Beach Parking Lot



Chandler Beach Rentals Inc.
P.O. Box 208
Tybee Island Ga 31328
(912) 786-8075
chandl91@bellsouth.net
Also Visit These Helpful Websites:
Tybee Island Real Estate

www.TybeeIslandRealEstateAgent.com
www.chathamavenuearts.com
Local Tybee Island Art to be purchased